Description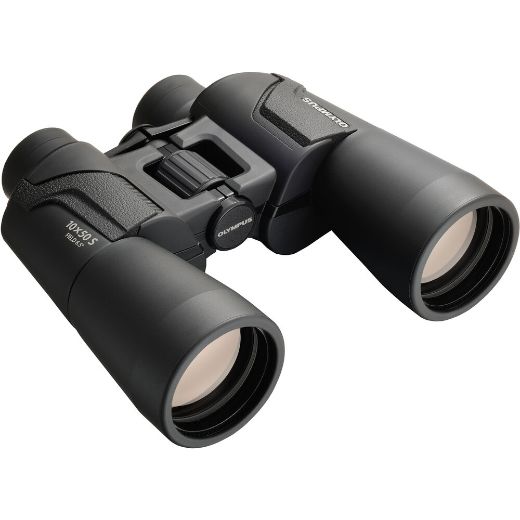 Olympus 10×50 S Binoculars – Black
Product Description
The Olympus 10×50 S Binoculars feature high magnification and wide objectives that offer an immersive viewing experience in all light conditions from pre-dawn through late dusk.
Their traditional Porro prisms present you with a rich depth of field that allow you to more easily discern the distances between objects in your view for a real "3D" experience. Anti-reflection coated optics maximize the light entering the objectives to produce bright and clear images with accurate colors and crisp resolution.
A knurled center focus wheel and an elastic polymer armored grip assist handling and give you precise control of the optic, while fold-down eyecups provide comfortable use with or without eyewear.
Standard Series Binocular ideal for nature observation, sporting events, wildlife and birdwatching

10x magnification

Wide field of view optimal for tracking fast-moving subjects

High optical performance for sharp images with minimal distortion and chromatic aberration

Coated lenses and prisms for a bright, clear field of view with superb transmittance

Large, intuitive to use, easy to reach focus wheel for accurate focusing

Simple, refined design and ergonomic controls for maximum comfort and functionality

High-quality finish with sure-grip rubber coating