Description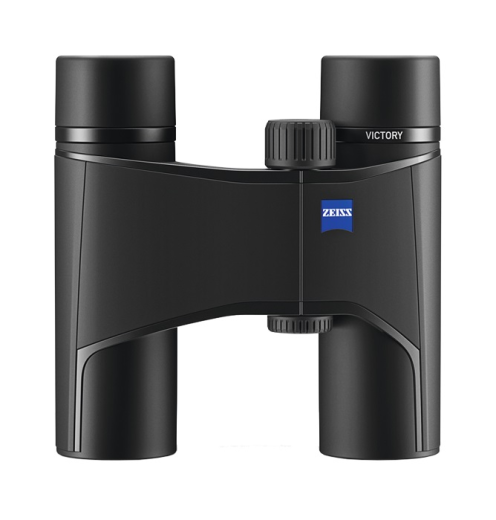 Zeiss Victory Pocket 8×25 Binoculars
Product Description
With its field of view of up to 130 meters at a range of 1000 meters the Victory Pocket 8×25 is the ideal model for situations where you need a maximum overview. The near focus range of 1.9m ensures that you can enjoy details close by.
Due to their compact size, low weight and modern design combined with high quality optics, the ZEISS Victory Pocket is setting new standards in its class.
In addition to extremely high-quality colour fidelity, image definition and contrast the ZEISS Victory Pocket binoculars impress with the widest field of view currently available in their class: up to 130 meters with 8x magnification at a range of 1,000 meters. The modern design with an asymmetrical bridge means the binoculars fold to a compact size. Utilizing light materials, such as magnesium, results on a low weight of just 290 grams.
These bins are the perfect companion to fully fledged binoculars and spotting scopes. Nature observers and hunters alike would be well equipped with these binoculars, they easily fit into trouser or jacket pockets.
Included:
Carrying Strap
Carrying Case
Optical Cleaning Cloth
Specifications:
Magnification: 8 x
Effective lens diameter: 25 mm
Exit pupil diameter: 3.1 mm
Twilight factors: 14.1
Field of view at 1.000 m: 130 m
Apparent field of view: 60 °
Close focus: 1.9 m
Diopter adjustment range: +3 | -3 dpt
Exit pupil distance: 16.5 mm
Pupil distance: 34-74 mm
Lens type: FL
PrismSystem: Schmidt-Pechan
LotuTec® / Nitrogen filling yes / yes
Water resistance: 100 mbar
Operating temperature in °C: -25 / +63 ºC
Length: 112 mm
Width at an interpupillary distance of 65 mm: 100 mm
Weight: 290 g